Fruit picking machines a 'game-changer' for Tasmanian orchards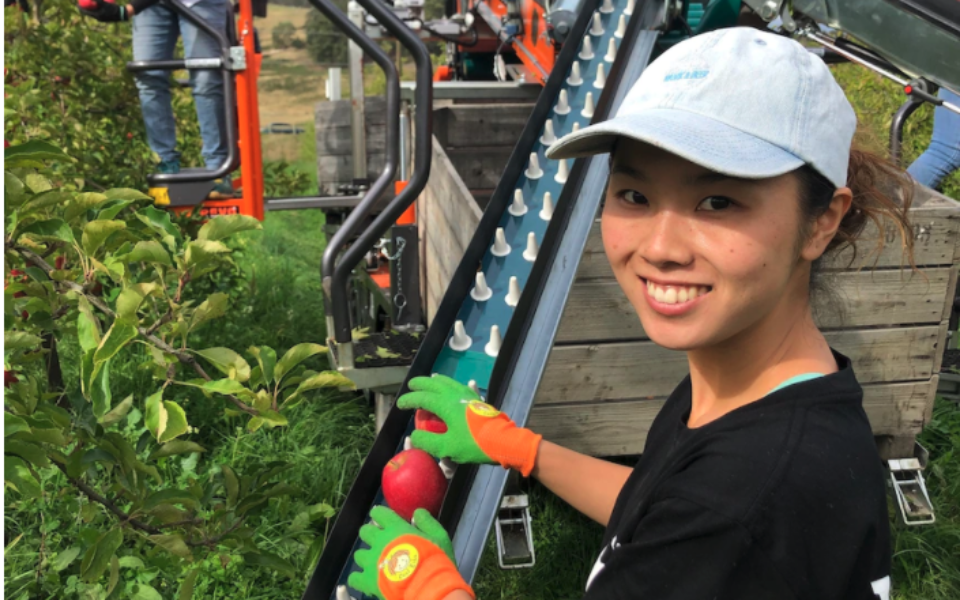 Apple picking has a long history in Tasmania and has typically been back-breaking work, but new conveyor belt technology is designed to take the pain out of it.
For Huon Valley apple picker, Arisa Yoshida, it has made her life easier.
"It's very good, I used to carry the big bag but this machine takes all the apples for me, it's so easy," she said.
Ms Yoshida is working for Huon Valley organic apple grower Andrew Smith.
Coronavirus-imposed travel restrictions and a shortage of overseas workers pushed apple growers to adopt the new technology more quickly than anticipated.
When the pandemic hit and borders closed, Mr Smith did not have enough pickers.
So he ordered two of the spider-like apple-picking platforms, with a price tag…